DATA AHEAD is your lively partner on the way into your successful digital future.
Since 1999, we have provided digital tools & turnkey solutions for manufacturing.
We enable our clients to benefit from digitization so they can focus on their key responsibilities.
Our clients can expect cutting-edge technologies and an independent view on their individual situation.
We ensure our customers benefit from our partnership to the maximum.
With us, you choose an experienced and certified partner, delivering to you an enormous performance head start – just as we have done for 500+ renowned companies.
We are an independent solution provider that implements sustainable digitization solutions based on the latest leading technologies.
This allows us to objectively find and implement the best solution for you.
As experienced overall planners, we advise and support you in the implementation of your individual solution, so that you can benefit as much as possible.
As an early adopter and innovator, our mission is to help industrial companies as they step into the digital age.
For this, we provide extensive consulting and individually tailored solutions.
This is how we can harness economic advantage through cutting-edge technologies.
We lift the digital dividend for our customers!
Industrial Manufacturing
We help manufacturing companies to benefit from digitization and master the challenges of digital transformation. 
Construction
Our solutions help the construction industry close the digital gap in order to build faster and safer.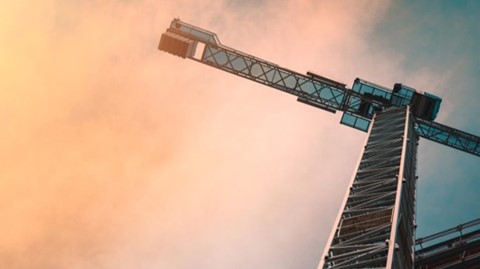 Certificates and Qualifications
Certification according to DIN EN ISO 9001:2015

National Instruments CLA (Certified LabVIEW™ Architect)

National Instruments CLED (Certified LabVIEW™ Embedded Systems Developer)

Siemens PLC Certified (Programmable Logic Controllers)
Associations and Collaborations
Industrial Data Spaces Association
bayme vbm
Fraunhofer-Gesellschaft
VDI – 

Association of German Engineers standardization committee for information technology MES (Manufacturing Execution Systems)
Success story
Facts & Figures
Going the extra mile for your success!
Further developments to digital transformation
Alliances with industrial leaders
Architecture for finding & using data
ELASTIC GEAR – successor product daqloud
Standardized data analysis as a product
First major customers
Pyropac      ETO Gruppe      BOSCH