Detect Production Problems 40x Faster
Your Challenge
as plant or production manager
No matter how good your (production) plan is, unforeseen problems such as delivery bottlenecks, machine breakdowns and delivery delays happen every day – even in the most modern production environments.
Most of this is unavoidable, much less predictable. However, what if you could identify issues in real time and so take immediate measures to counteract them?
Production problems are painful
Information about problems reaches you too late

Troubleshooting takes too long

The time window for appropriate measures has already passed

Consequential errors can occur
Despite connected machines and the use of enterprise resource management (ERP), manufacturing execution systems (MES), and other IT systems, we encounter this scenario in many companies.
Virtually no plant or production manager can say where he really stands with his production compared to the plan. Frequently, problems in production only become known when in-house logistics or – even more annoyingly – the customer calls and asks about the products that should have left the factory long ago.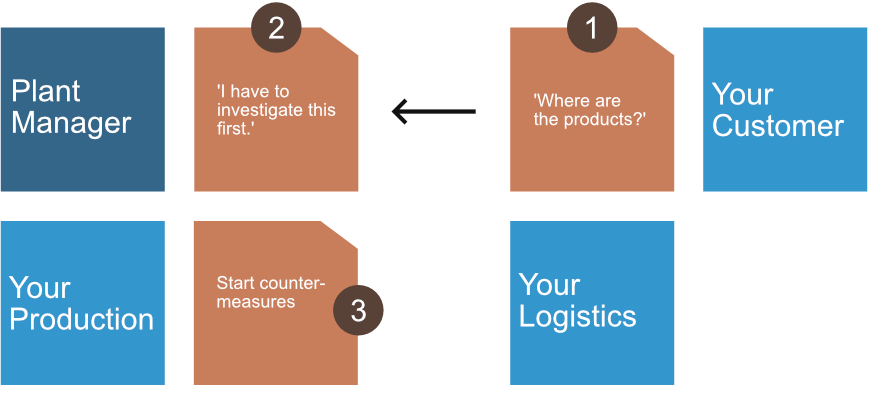 Many problems in production become known too late.
Our solution
for plant & production managers
With our LEAN Manufacturing Analytics software 'mSCADA', you can see in real time (updated every 30 seconds) how your production is running now, and you can identify deviations from the plan.
This allows you to take countermeasures in good time and focus on fixing the problems that are most important to you.
recognizes and informs you immediately about impending problems in your production

helps you focus on the most serious problems

supports you in finding the cause of the problem

gives you a complete view of your plant – even in the most complex manufacturing processes

helps you find the most efficient of your available options

provides immediate feedback on the measures taken

promotes a culture of collaboration without communication barriers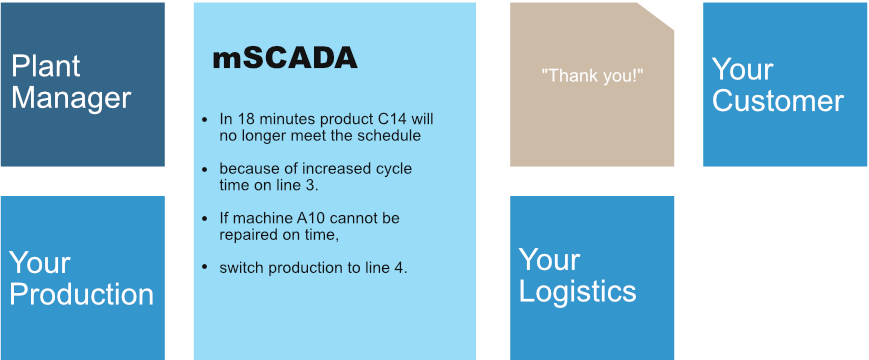 mSCADA informs you about problems immediately. So you can react in time.
With mSCADA, we offer you a complete solution from start to finish. With our practice-oriented know-how, we help you determine the data sources that are relevant for you, including their subsequent connections.
So that you benefit from mSCADA right from the start, we also support you by adapting the dashboards to your individual use-case – with over 20 years of experience in industrial automation and data management, we know what is important.
No complex configuration required

Flexible data acquisition: manual, automatic, and process data

More than 100 protocols available for machine connection

All-round support from DATA AHEAD experts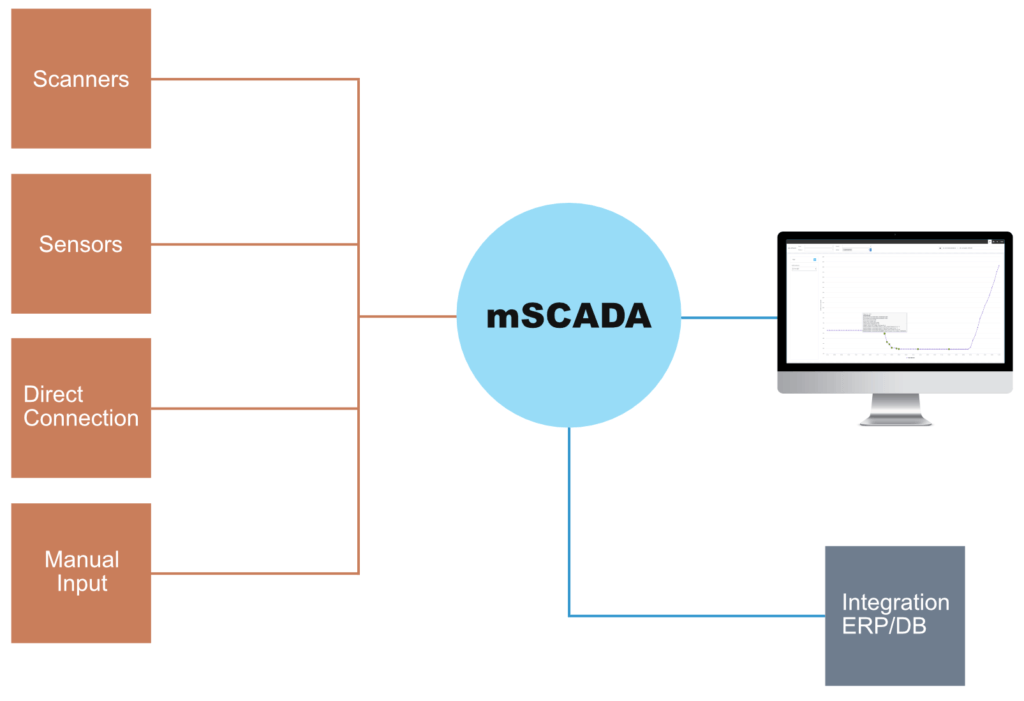 The processed data from scanners, sensors, programmable logic controllers (PLCs), and other sources are displayed on real-time dashboards. ERP or other databases can be supplied with data from mSCADA.
Talk to one of our experts today and find out how you can react to production problems much faster
Request a demo now!